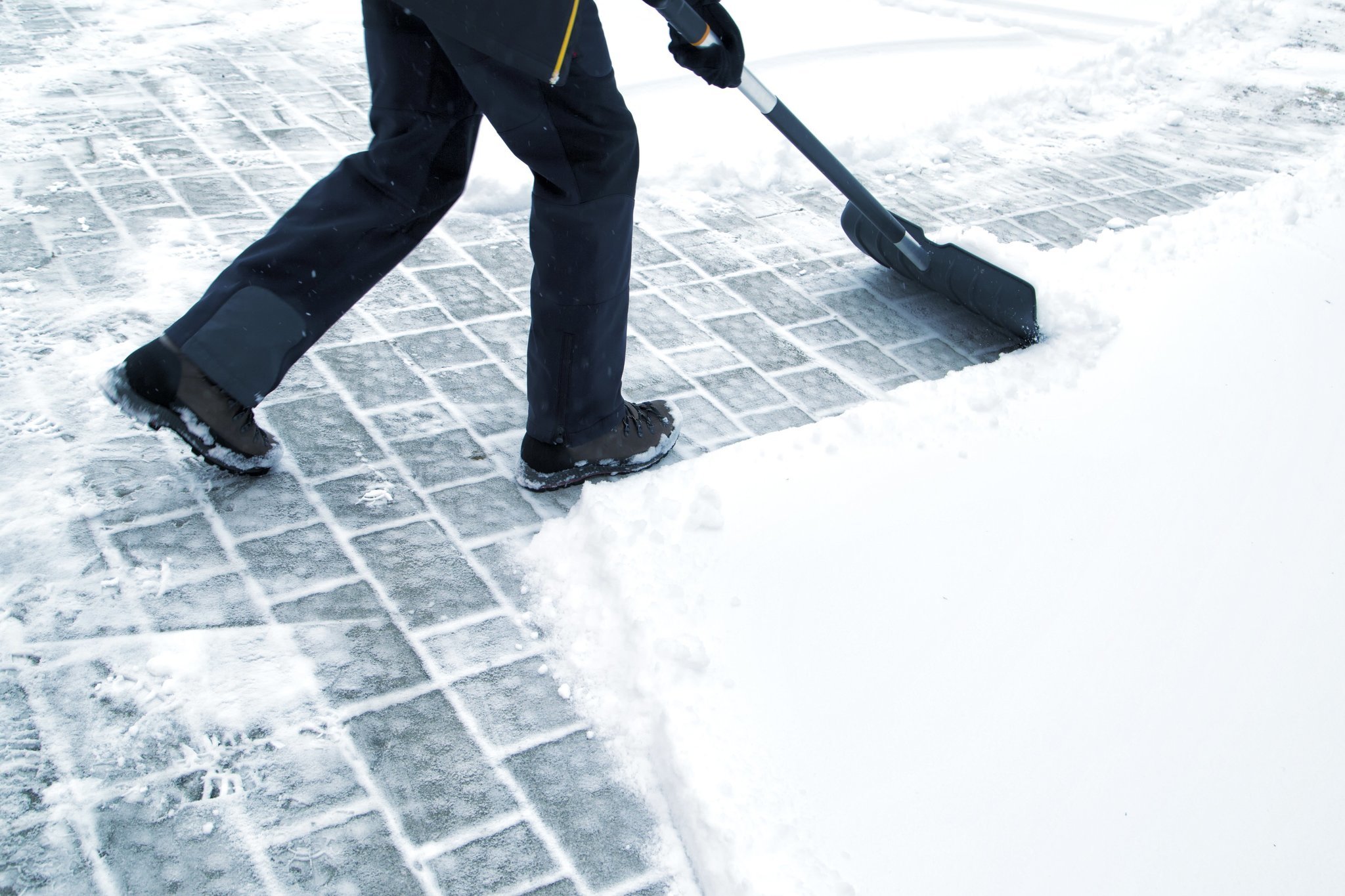 5 Tips to Prevent Back Injuries from Shoveling Snow
You're probably panicked and making snow removal preparations for this upcoming snowstorm that's forecasted this weekend. More so than looking pretty, snow is also wet and heavy, and can be slippery. One of the most common winter injuries is back pain from shoveling snow and/or removing ice manually. The American Journal of Emergency Medicine published a 17-year study found that approximately 11,000 people were hospitalized per year due to accidents stemming from snow shoveling, specifically back injuries.
Here's what you need to do before the first snow-fall of the season gets into gear.
Strengthen your back. Yes, it's never too late to strengthen the back muscles because more than your arms doing the work, your back bears the brunt of the weight (of your body and the snow). Start with some planks, not sit-ups as they damage your back. And then do some dynamic warm-ups like marching in place to warm up your body before you go out into the cold to shovel.
Pick the right gear. Use a shovel that's right for you – not too long, not too short, not too heavy but is sturdy enough to handle the snow. Maybe consider an ice-blower instead.
Use proper technique. Bend at your hips, not at your lumbar spine when you shovel, and use your legs to help lift the shovel instead. Push the snow to the side if possible rather than lifting the snow-filled shovel. Avoid twisting the back when discarding snow. Always keep your whole body squared towards the weight.
 Pace yourself. It's easier to start shoveling earlier during the snow-fall when it's still dryer and fluffier rather than at the end when the snow's accumulated and melted over to form packed ice. Removing snow overtime should also cause less strain on the back and arms. And of course, take breaks every 10-15 minutes to stretch and shake out your back, arms, and legs.
Keep your feet planted firmly on the ground. Slippery conditions are primed for injuries to happen. I've found that wearing a pair of ice cleats over your boots are the best way to stabilize yourself while walking or shoveling.
Keeping these guidelines in mind will go a long way in preventing back injuries, and hopefully make your winter an enjoyable and healthier one.
Have neck or back pain? Schedule an appointment today.